Greetings from the Executive Director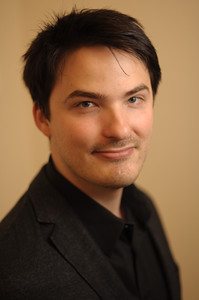 Dear friends,
My personal thanks to everyone who has contributed to our ongoing fundraiser. We are 74% of the way to our goal!
I've been glad to hear from many of you that you're thrilled with the progress we've made in the past two years — progress both as an organization and as a research institute. I'm thrilled, too! And to see a snapshot of where MIRI is headed, take a look at the participant lineup for our upcoming December workshop. Some top-notch folks there, including John Baez.
We're also preparing for the anticipated media interest in James Barrat's forthcoming book, Our Final Invention: Artificial Intelligence and the End of the Human Era. The book reads like a detective novel, and discusses our research extensively. Our Final Invention will be released on October 1st by a division of St. Martin's Press, one of the largest publishers in the world.
If you're happy with the direction we're headed in, and you haven't contributed to our fundraiser yet, please donate now to show your support. Even small donations can make a difference. This newsletter is ~9,860 subscribers strong, and ~200 of you have contributed during the current fundraiser. If just 21% of the other 9,660 subscribers give $25 as soon as they finish reading this sentence, then we'll meet our goal will those funds alone!
Thank you,
Luke Muehlhauser
Executive Director